OwaDAF is a solution built in a sea container, available in two different sizes: 20 and 40 feet containers. With efficient multiphase technology, the separation of solids can reach up to 98% of the result, which enables water treatment according to the circular economy in various industrial sectors.
The efficiency of the flotation unit is based on the KTM Bubble Generator – multiphase pump, which feeds micro and nanobubbles that separate solid matter and other impurities to the surface, making traditional dispersion or pure water supply unnecessary. In addition to air, the KTM Bubble Generator pump can feed other gases into the water, such as nitrogen and oxygen.
The flow capacity of one unit is approx. 50 – 300 m3/h, which can be increased with a set of several flotation units. The quality of the treated water always determines the final maximum capacity flow.
Examples by industries:
Food and beverage industry – wastewaters
Waste management  – runoff and reject waters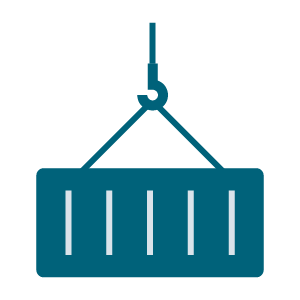 Size / Type of container
OwaDAF20 I OwaDAF40
Length: 20 feet 6 060 mm I 40 feet 12 192 mm
Widht: 2 440 mm
Height: 2 700 mm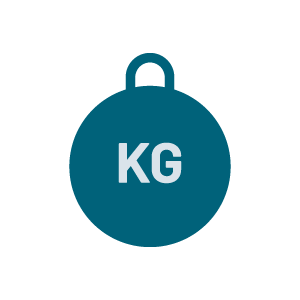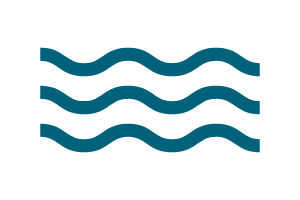 Flow capacity
5 – 200 m3/h
Product group Solids removal
Product type Flotation unit
Series 5109-
Transportation weight 5 500 kg I 9 500 kg
Manufactured by Owatec Group Oy
Made in Finland
Automation and control panel Allen Bradley or ABB
Pipe material PE
Pool material PE
Lamella material PP
Flow capacity n. 5–100 m3/h
Inlet connection DN100 flange
Outlet connection DN150 flange
Pumps
KTM Bubble Generator 40 – multiphase pump 15 m3/h
or KTM Bubble Generator 50 – multiphase pump 4,8 m3/h
Sludge pump Flowrox T40 7,5 m3/h
Level measurement Ultrasound radar
Power supply 63 A, 32 A
Pressure measurements for dispersion pump -1-0 bar and 0-10 bar
Temperature measurement for dispersion pump Fahrenheit / Celcius
Temperature measurement inside the container Fahrenheit / Celcius
Turbidity measurement 0-10 000 NTU
pH of the treated water 1–9
Temp of the treated water 5–30 °C
Ambient temp -20 –30 °C
Also available: Container type for indoor use Roll-off container
Lenght I Widht I Height 20 feet 6 060 mm I 2 440 mm I 2 700 mm
Cost-effective
Owatec water treatment plant can enable savings of up to 25% per year.
Better water quality
The treatment can achieve up to 98% separation of solids and efficient separation of other impurities, which enables stream return to processes or other uses.
Realibity
Effective technology in modular container solutions.
Effective solid removal
Micro- and nano-bubbles supplied by the KTM Bubble Generator – multiphase pump separate solid matter and other impurities on the surface, making the traditional supply of dispersion or pure water unnecessary. In addition to air, the pump can also feed other gases into the water, such as nitrogen and oxygen.
Remote control
Automation, as well as remote connection and monitoring, enable continuous maintenance of optimized processes.
Modularity
Just Plug and Play -water treatment and sludge drying solutions in containers. The units are assembled at Tupos in Oulu and are ready for an operation soon after delivery.
Owatec water treatment and sludge dewatering units are always built according to customer needs; therefore, the final outcome can vary. All units can work as an individual solution or as part of a full-scaled water treatment plant. Contact us, and we will introduce the best available solution for you.